Sometimes things don't go as planned. Sometimes they go better.
I had told Tim I didn't mind if he proposed in PJs when it was just us two hanging out. He didn't think I was serious so he planned for a more elaborate (and public) proposal to happen in Las Vegas, where he'd been with my family and where I was flying out to meet them with my Mom on Friday night. (I actually used the Southwest voucher we won this Valentines' Day to fly there!)
When I arrived, some things seemed different. (Beforehand he'd also oddly complained about not being able to sleep while I was in Hawaii and right before Vegas, which I learned was due to this.) Timmy hugged me really tight at the airport and the hug just felt different. He also kept drinking from my Starbucks Peppermint Mocha Latte, which I was greeted with and which he doesn't really enjoy. While holding the cup, I noticed he was shaking! My dad also hugged me extra tight and the airport and almost looked teary-eyed as he looked over at Tim. I was thinking to myself "What is going on?!" (I'd learned they'd hung out earlier that day so thought maybe something was up... turns out Timmy asked for my dad's blessing during their hangout.) Well, from the airport we went straight to Oldtown Vegas and just hung out with family.
Nothing out of the ordinary happened. The whole night. So I got sad. Because I've yet to explain to you all that Tim had also been super distant all of last week -- which, between moving out to another state alone for the first time and being sworn in as an attorney and at my job, was the biggest week of my life! So I expressed my concerns that he'd been so cold and for no apparent reason except his partying it up in Vegas.
I very much overreacted because I assumed things. One of the worst things I do is over-analyze. I have to work on it stop doing so. But anyway -- this caused Timmy to decide to forgo his plans and go with the flow.

His plans consisted of taking me around the strip. (He and his brother had walked the entire strip and gone in almost every casino to scout locations.) When he reached the location he wanted to propose at, he would do so. Well, upon my expressing my (extreme) sadness of him being so distant, he went over to the safe in the closet, punched in a code, and took something out. He then came into the bedroom ... and he got down on his knee.

He explained that he'd been so distant because he had so much on his plate.

He was feeling so many emotions.

And he didn't want to accidentally let me in on the surprise.

I was shocked and saying "OMG I ruined your plans/proposal! You can do it over!" But he's amazing. And so he said, (something to the effect of) "no, this is us... In life, you've got to roll with the punches..." And he asked me to marry him. I don't remember much else because my emotions were all over the place. I laughed, I cried -- I felt like I was dreaming. And I said YES!
I'd never been happier in my life. I didn't even want to look at the ring -- all I wanted was to hug and kiss him. Eventually, he urged me to look at it and I was amazed. We then just hung out, reminiscing and watching the sunrise over the strip (something we'd wanted to do when we first met in Vegas but didn't get around to doing)! We only slept two hours that night because we were so excited. Fortunately, we were able to spend the whole next day (Saturday) celebrating with one another and with family! And Timmy was admittedly very relieved to have finally gotten the surprise off his chest and was able to be himself again.
Sooooo, the proposal did not go anywhere near as planned. But it was so us. We were able to be ourselves and emotional and enjoy each other. Everything happens for a reason and I am a firm believer it was supposed to happen how it did. I couldn't have imagined a more perfect morning with or proposal from Timmy.
... And I'm so happy we were able to celebrate where it all began... Viva Las Vegas!
Post-proposal sunrise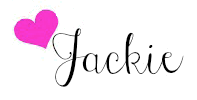 P.S. Thank you all for your good wishes!!