Aloha Friday! Yes, I'm back on the mainland but I like Aloha 365 days a year, no matter where I am... I digress.
So, the theme of my October posts has unintentionally been (and will probably continue to be for a bit) moving. I hope I am not boring you but it's the biggest thing going on in my life right now.
This is also my biggest big girl move -- in my entire life. I'm headed hundreds of miles away from my hometown to live in a large city by myself. While I know a few people there, I don't have a core group of friends or family awaiting me. But that's okay because I'm doing this for my dream job, and how many people can ever say that they've been given a shot at their dream and gave it a try?? I'm all for adventure and experience, and very rarely can those two be achieved without risk. So I guess you can also call me Risk Taker.
Well, in regards to this exciting life moment I've made a short checklist to update you all on how the process is going:
The last few are the most hectic, though getting my apartment while living in Hawaii was not the easiest -- and I even wound up being beat to the first apartment I planned on applying for. Fortunately, I got another apartment in the building I wanted and that's all coming together.
Regarding the other stuff, furnishings are so expensive!!! I'm itching to already start getting paid because looking at the prices of everything reminds me that money is a necessity and unforunately does not grow on trees. Thankfully, my family's amazing and helping out. Thankfully x2, Tim and I have brand new bedroom, living room and kitchen sets so I won't have to worry about that when the time comes to move to a bigger place. Packing has also been overwhelming because I own so. much. stuff. I have to prioritize what I want to move with me and then family will hopefully send me the rest soon. Moving my belongings will also be hectic, as space is limited.
So, yes, it's been stressful and a lot to take in but it's also been exciting. I'm really trying not to forget that this is an exciting time because I want to enjoy it as much as possible.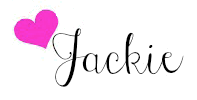 P.S. Check out my new About Me and Love Story pages :)