Bar review is slowly making me lose my mind. My life consists of reading, class, and studying. Every. single. day. Some days I'm more positive and think I've got this. Other days I just freak out. My brain is in overload.
So during this time, I try to find comfort in things that make me happy. Traveling is one of those things. I have truly been blessed to be able to travel so much ... but I've still got plenty of the world to see!
Places I've checked into or tagged on Facebook. There are many places I've been that are not marked but this captures my travels fairly well. It was cool to see as a visual. As you see it's imperative I visit the southern hemisphere.

My favorite countries I've visited are Spain, Ireland, and Aruba (beautiful beaches).
My favorite states to vacation have been Florida, Hawaii and Virginia.
The crystal clear waters of Arashi Beach, Aruba



And now for the places I've visited ...


States:
California
Connecticut
Delaware
Florida
Hawaii
Illinois
Michigan
Nevada
New York
New Jersey
North Carolina
Oklahoma
Pennsylvania
South Carolina
Texas
Virginia

+ DC
Puerto Rico

Countries:
U.S.
Aruba
China
Czech Republic
Dominican Republic
England
France
Greece
Ireland
Italy
Mexico
Spain
Next on my list are:
New Orleans; Tahiti, Maldives or Bali; Peru; Brazil; S. Africa; Egypt.
One day... :)
Have you been to any of these destinations? Which was your favorite/ least favorite?
P.S. As many of you know Monday is Google Reader's last day. I'm pretty sad to see it go.
Don't forget to follow me on bloglovin'!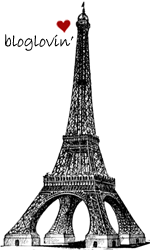 P.P.S. if you haven't gone to Paris, you should ...
Just Because
:)