I've learned that it's okay to put your feelings out there for people whom you do not know to read about. It really helps to vent. And it's been wonderful connecting with women that I probably never would have met if it wasn't for blogging.
I love all of the blogs I follow and that follow me but if I'd have to pick my *crushes* they'd be:
Becoming a Navy Wife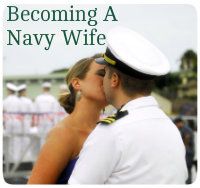 Julie & I would make great in-real-life friends. She's such a caring & funny person and we connected right away. We both share a love for Penn State and Hawaii. She was lucky enough to live there for a year, and while I'm sad we won't cross paths there, I'm excited for her & her hubby's new adventure in California :)
The Adventures of Our Army Life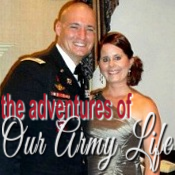 Jen is a sweetheart. I love reading her inspirational posts or learning about a new recipe from her. Most of all, I admire her strength.
Lounging with Lindsey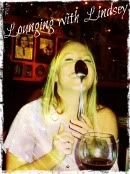 Lindsey is funny. Her baby and little family is adorable. She & I share bad allergies, as well as a love of the same brand face cleanser & reading.
They are just all so sweet and have made my (quite new) blogging experience so great. I look forward to visiting their blogs just about everyday :)