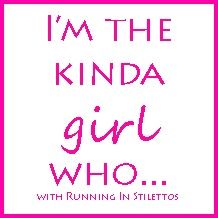 Loves love

Enjoys traveling

Likes making others feel better

Loves a good laugh

Is a bit ditzy ... people often joke that they don't get how I'm smart but lack some (not all!) common sense

Is loving that the countdown is down to 14 days!!!
Thinks about what others think or how they feel about something she's doing/ have done
Whose favorite color is
PINK
Loves to go dancing! I luckily have a partner who enjoys doing the same with me :)
Falls asleep to true crime t.v. shows ... and then (sometimes) has nightmares about them
Is loving
that she graduates law school in 2 months!!!
Cries ... alot
(but) Is almost always smiling
Almost always has her iPhone in tow ... trying to kick that habit and leave it behind sometimes, especially on dates (T
& I
have done this before and it works wonders)
Feels blessed everyday... I am grateful to have God on my side.
Despite being a strong believer, struggles with the science vs. religion debate

Is loving that the weekend is 2 days away

Has very fond Penn State memories, especially those of time spent with sorority sisters <3

Wants to make a difference in the world

Wants to be able to provide her kids with everything she's been fortunate enough to have been given and more

Sets high goals and standards ... "dream big, do big"
Believes in retail therapy, so long as it doesn't result in debt lol
Eats chocolate almost everyday ... woops!
Just wants to be healthy and happy :)